Agriculture
This network is for leaders and specialist involved in technology solutions for the agriculture business.It's a professionel forum for knowledge sharing and business developing.
During the 6 yearly meetings we dive into a rage of specific technologies and use areas. We talk about robotics, connectivity, vision, business models, law and a lot of other things.
Welcome !
OPEN FOR NEW MEMBERS
Agriculture
Get access to a unique network on intelligent technology in agriculture.
In 2050 the worlds population will be roughly 10 billion humans. This calls for new solutions for modern agriculture, and one of the answers to that is new technology solutions.
The vision with this network is to  extend the collaboration between the members and pioneer new technologies, – together. This forum should multiply the good ideas and form strong partnerships.
Leaders and specialist involved in agriculture technology solutions. We are mainly private companies, but also university partner are involved.
During the 6 yearly meetings we dive into a rage of specific technologies and use areas. We talk about robotics, connectivity, vision, business models, law and a lot of other things.
The meetings has a high degree of knowledge sharing and the network meetings will mainly be at the members. We will also invite external guest speakers to set up new ideas.
We are roughly 20-30 people per meeting and the business language is English.
24 November –ASA-LIFT A/S-  From development to production,
At this meeting the members will get a view on ASA-LIFT business and production. ASA-LIFT placed in Sorø is developing and producing machinery for harvesting vegetables. Focus at this meeting is also smart production and KUKA Robotics, will explain on the possibilities in smart production.
Speakers: Niels Bendsen, R&D Manager ASA-LIFT A/S, Nis Peter Dall, Njord Law Firm and Kim Reeslev, Sales manager, KUKA Nordic and Baltics.
Program to come
Program to come
May 11 – Technology for monitoring, University of Copenhagen, Taastrup, (9.30am – 14.30pm)  
What does it mean when species/insects are declining and vanish from the earth and how does it affect modern agriculture.? (KU) Why and how to measure the amount of insects in the air (Faunaphotonics) Workshop and onsite demo on technologies for reduce of pesticides by using robotics, vision systems (KU and Agrointelli)
Bjarke Falk Nielsen, daglig leder og stifter af Maybe Robotics.
Bjarke har 20 års erfaring med robotudvikling både fra LEGO Group og Syddansk Universitet. Idag er han leder af Maybe Robotics der hjælper organisationer med at udvikle eller udnytte intelligent teknologi.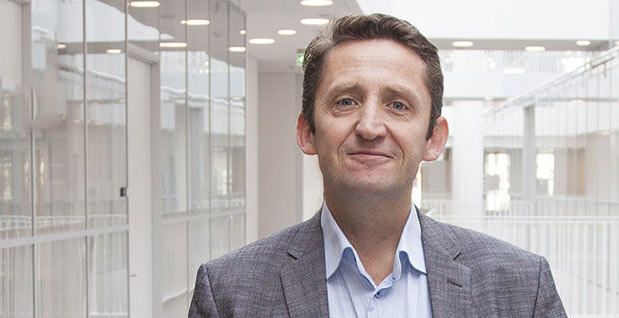 Maybe Robotics er stiftet for at være en stemme der husker at teknologi er godt, men kun hvis det bliver brugt rigtigt sammen med mennesker.
Medlemsskabet koster 6.995 kr. + moms årligt. Medlemsskabet tillader deltagelse af én person pr. arrangement. Ønsker flere personer fra samme firma at deltage aftales dette individuelt.
Møder i 2021
Der afholdes 6 møder løbet af 2021.
Datoer kommer løbende og annonceres direkte til medlemmerne og på hjemmeside
STED
Vi mødes rundt om i landet, og typisk ude ved medlemmerne. Det understøtter vores ambition om at være tæt på virkeligheden.
TOVHOLDER
Bjarke Falk Nielsen
Stifter og leder af Maybe Robotics
Mail: Bjarke@mayberobotics.dk
Tlf: +45 2119 4797
Østerbro 4, 5690 Tommerup
PRIS
Maybe Robotics Club koster kun 6.995 kr. eks. moms årligt – uden yderligere brugerbetaling. Beløbet faktureres samlet.
Hold dig opdateret
Bliv medlem af Maybe-familien allerede i dag!
Tilmeld dig vores nyhedsbrev om hvordan du får taget hul på robotteknologien? Hvilke robotter du bør investere i? Og hvad med økonomi, tid og overskud til implementering? Det og meget mere får du input til her.
KONTAKT OS
Send en mail til
bjarke@mayberobotics.dk